Intersection
2015
A cultural and historical study connecting the languages of French, Catalan and Spanish represented with three items enclosed in a finished maple box. A Catelogue with a history of the Catalan region, A Process book that is designed to encourage language learning through the use of suffixes and finally a poster of unusual idiomic expressions in Castillano, Catalan and French.
Project Type
Print
Package Design
Branding
Concept
---
---
Typeface selection

---
The Box
The box for this project was carefully designed to both contain and represent the pieces within. Made out of maple, the box has a slim lid with a thumb hole that slides open and shut. Inside the box, there are thin wooden notches to keep the books and poster layered in place.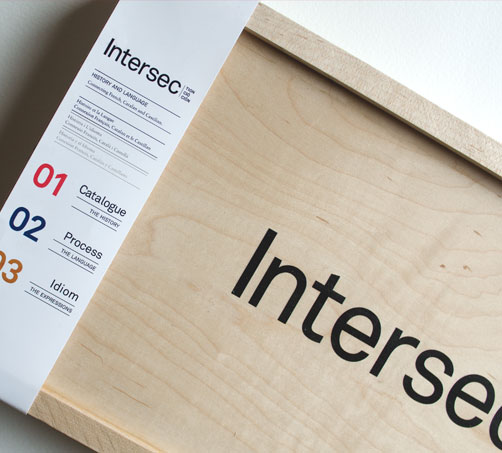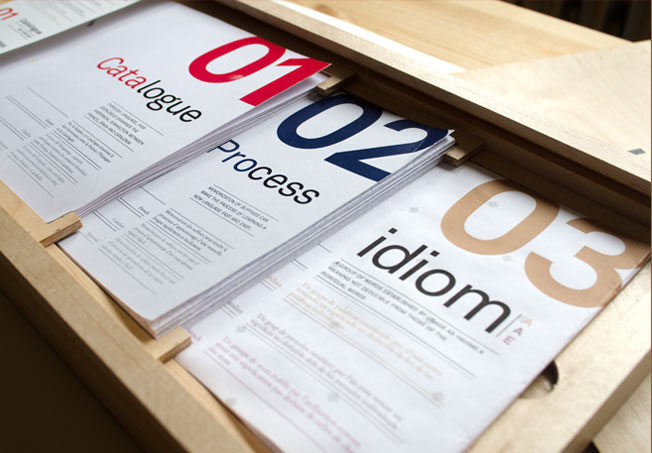 ---
The Catalogue
Through language, this catalogue explores the historical connection between France, Spain and Catalonia. Through a common root in all three languages the messy and exploitative connections of this region are revealed.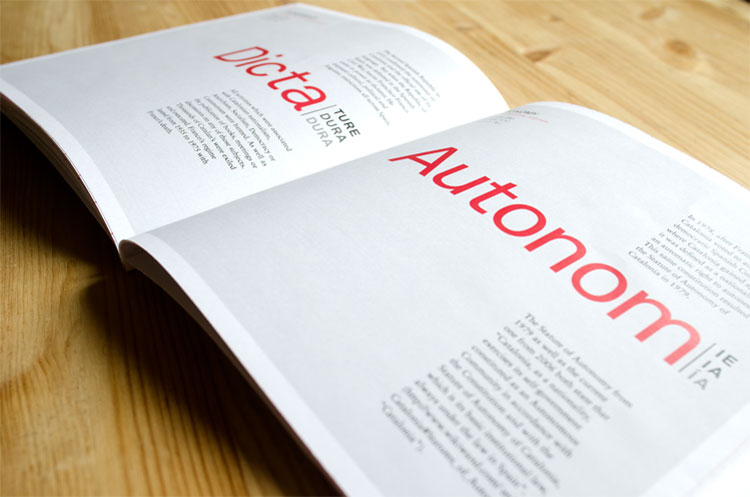 ---
The Process Book
Memorization of suffixes can make the process of learning a new language more simple, the Process book is an introduction to the suffixes in English, French, Catalan and Spanish.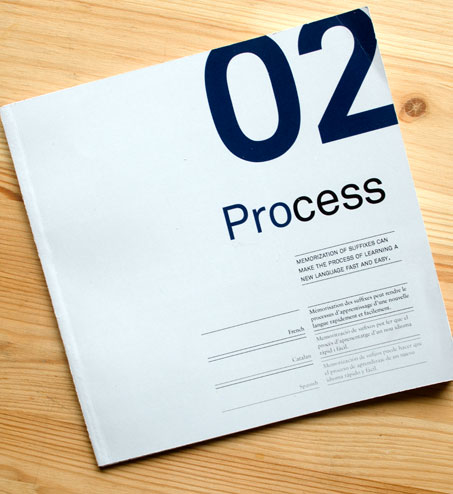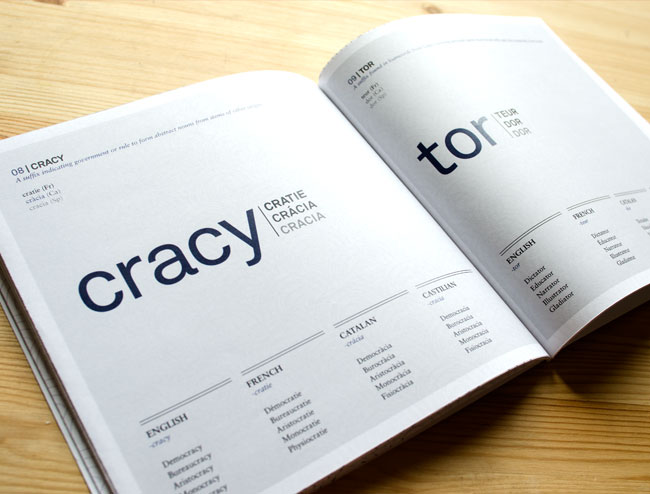 ---
The Poster
A collection of odd idioms or expressions sectioned into Spanish, Catalan and French which are translated into their literal and figurative meanings.